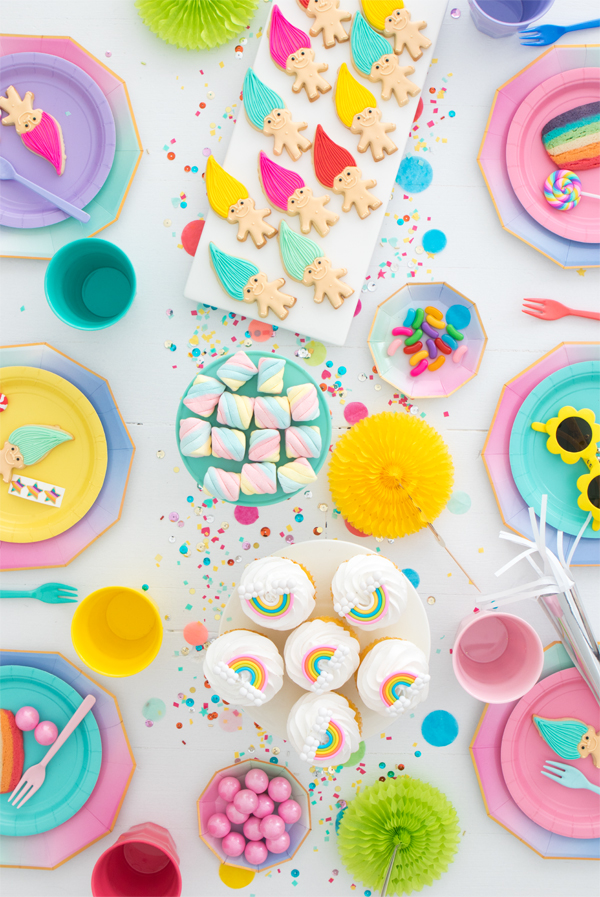 Incorporate a "Good Hair Day" theme. Makeovers would be a great party activity for the kids, so supply cute makeup, hair, fake tattoos and nail art supplies. For this, Townleygirl makes tons of fun and safe cosmetics and hair accessories that are perfect for kids parties. They partner with brands like Disney, Universal and Dreamworks so you can find a theme (from Moana, to the Secret Life of Pets, to Disney Princesses) that your child loves. For this party, we raided their stash of awesome Troll products! They have everything from lip gloss, to nail polish, to funny hair clips, and temporary tattoos. All the kids who came to this party were obsessed with their stuff! (Their products are also great for favors and gifts!) 

Create a colorful "Good Hair Day" banner to sit behind your party table! 

Troll cookies! Get a local baker and cookie decorator to create Troll shaped cookies with different colored hair (Or bake them yourself!).

Supply cute favor bags! Fill with goodies and download these labels to print out and affix to the front of your bags!

Rainbows and cupcakes were key themes in the movie- so fill your party with these motifs! 

Create shot glasses filled with colored cotton candy fluffed up in the shape of troll hair!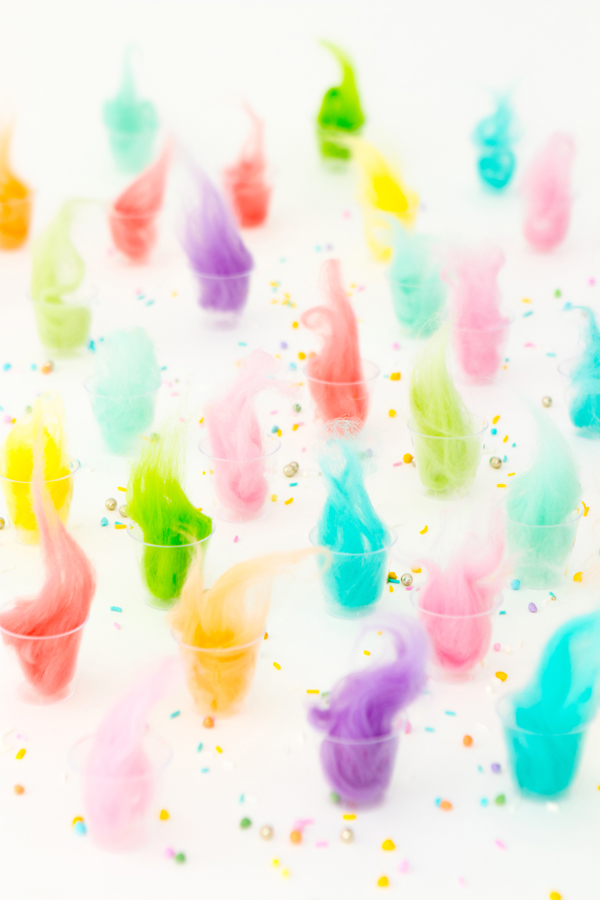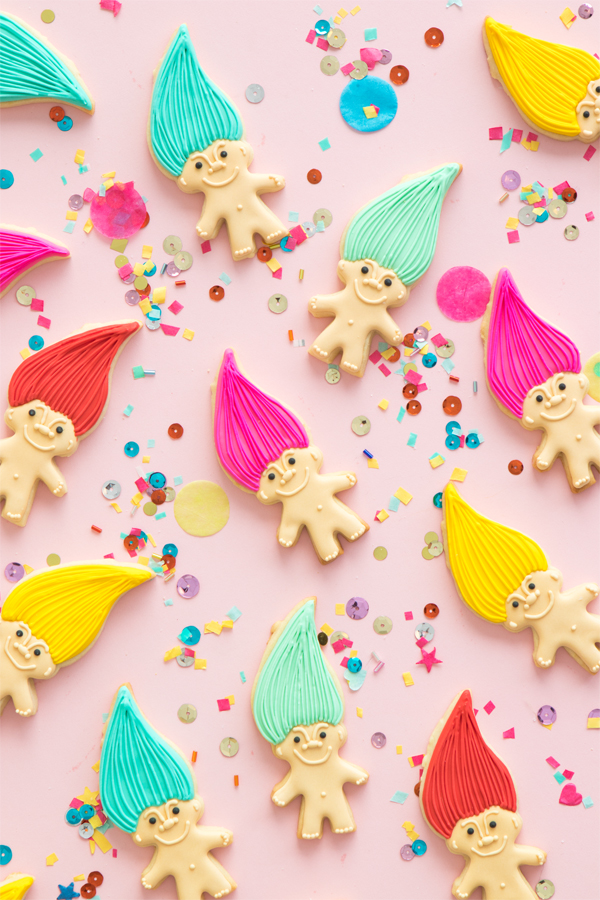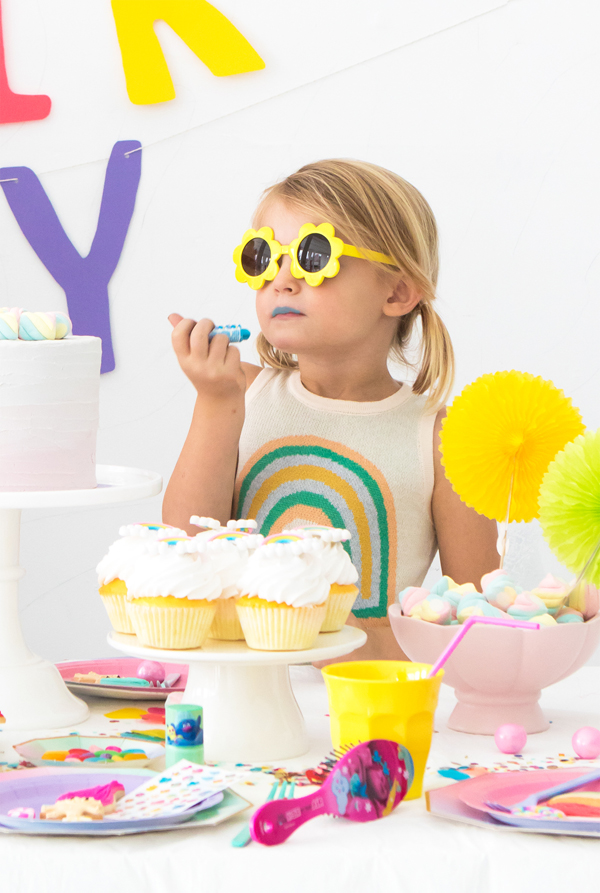 Have a Good Hair Day! PS – If you need some holiday gift inspiration for kids, Townleygirl products are perfect!!
This post is sponsored by Townleygirl
Troll cookies by XOBakes